Posts Tagged 'Terminator: The Sarah Connor Chronicles'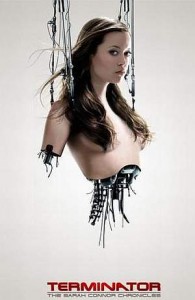 After two multi-episode story arcs we are dealing with consequences now.
Sarah is trying to get John away from Cameron and/or Derek. Everyone seems to know some fragment of everyone else's secrets. And there is plenty withheld and building mistrust.
For the most part this feels like a bridge episode between two larger story arcs. But there are still a few important things that happen.